9 wedding day tips
We give our 9 top tips for having a wedding day to remember!
The day has arrived, all the planning you've poured your heart and soul into over months and even years will all come together to make one incredible 24 hours!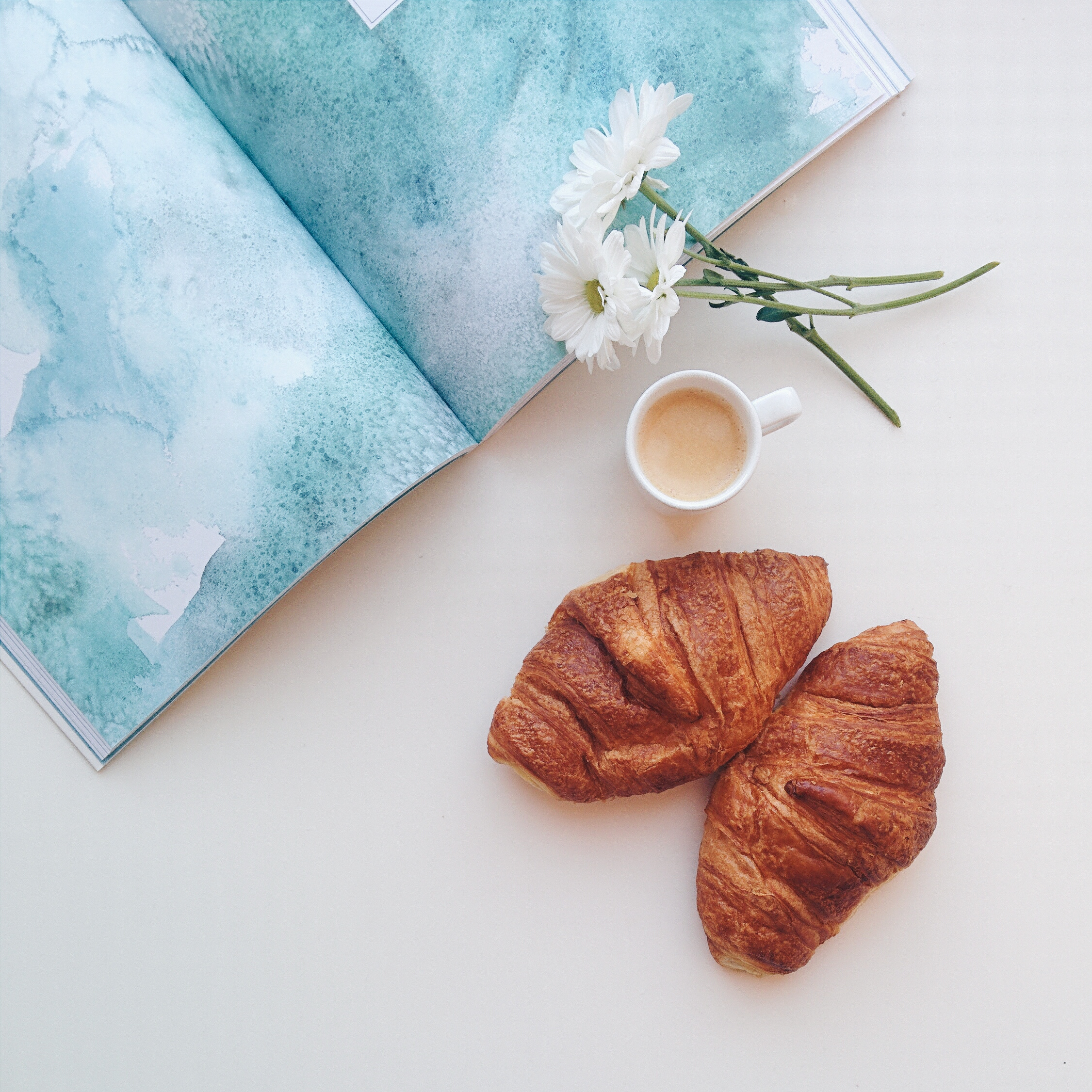 1. Make sure you eat breakfast.
You may have woken up particularly excited filled with excitement/nerves and as soon as your hair and makeup are underway it's easy to get lost in the moment. If you can set aside 15 minutes with your bridesmaids to eat breakfast you'll be thankful later, nothing too heavy - fresh fruit and croissants will do the trick!
One sure fire way of ensuring your wedding day gets off to the best start, is to give yourself lots of time. If you're rushing around on the morning of your wedding you'll be distracted and unable to enjoy the moment. If you set your alarm an hour earlier and make sure your wedding party arrives early you can take your time getting ready, and set yourself up for the best day possible!
3. Delegate jobs to your wedding party.
You choose your wedding party, not just because they're your oldest/closest friends and family but because of their ability to help you out when you need it most, and what more of an important day to need their help than on your wedding day. Having bridesmaids and groomsmen that will take the lead on your wedding day, and are focused on making it the best it can be for you both can really make all the difference. Before your wedding day, sit down and delegate roles to certain people. Whether it's your sister in charge of learning how to correctly fasten your dress, a bridesmaid in charge of 'fluffing' your train throughout the day, groomsmen greeting guests at the church, and arranging groups for photographs, and parent's keeping your important wedding documents safe! Work out what you might need help with throughout the day and give everyone a role to play.
Accidents can happen, we're only human after all! But having an emergency kit will come to the rescue. Pack yourself a bag with miniature toiletries, things like plasters, paracetamol, mints, deodorant and a sewing kit. We love the emergency kit in the photo above which offer a customised travel bag. (https://etsy.me/2NmKcVY) It's not just the bridal party that can make use of an emergency kit, in addition to the above, for the men we recommend extra pins for flowers, hair products, and it's always a great idea to pack a spare shirt.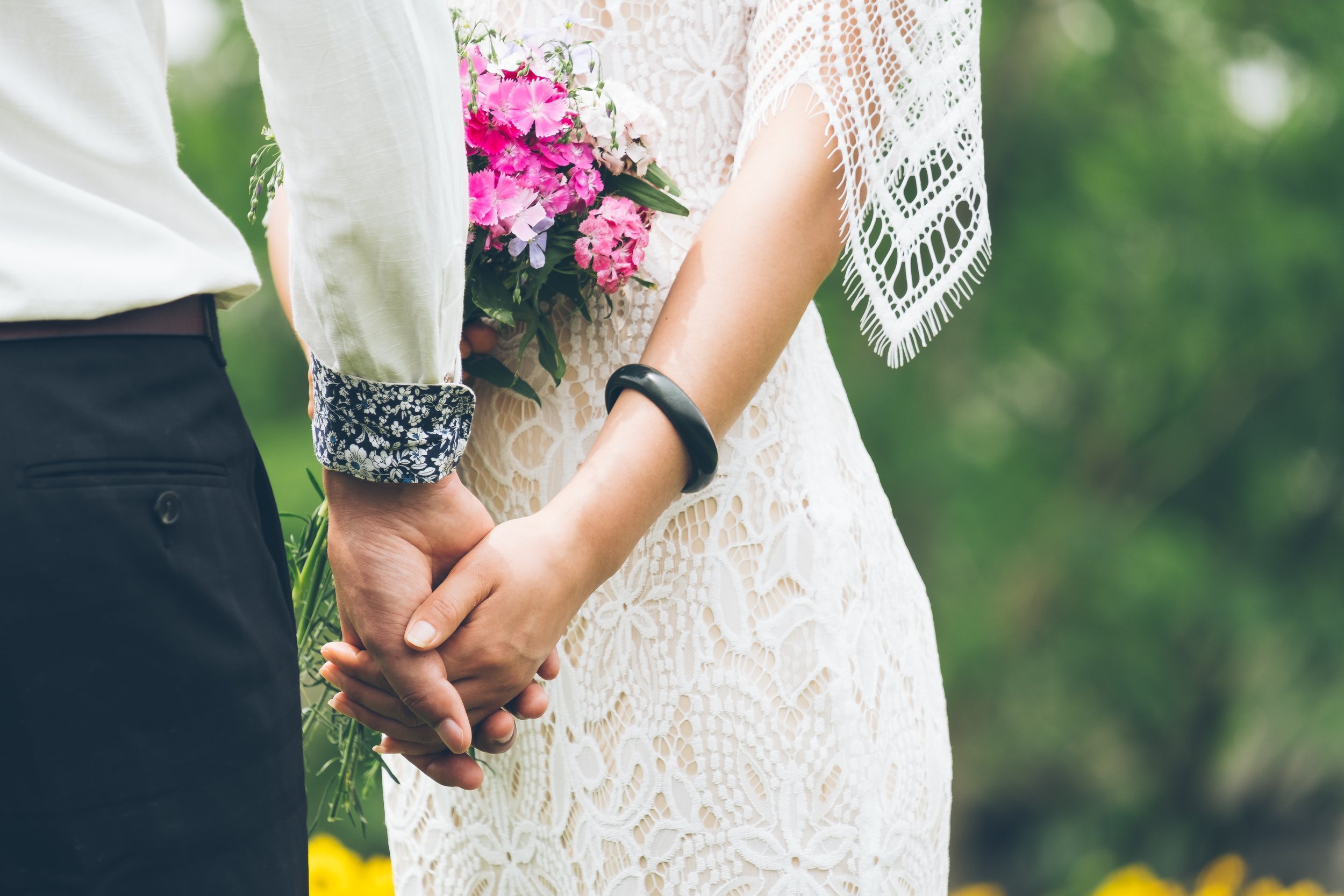 5. Take a moment for yourselves.
As I'm sure you've already been told, your wedding day really does go by so quickly, if you can take a moment to yourselves, perhaps go for a walk for 10 minutes just to enjoy the moment, you won't regret it. Look at each other deeply and really take it all in, this is your wedding day, you will always remember this moment right now.
You've been on your feet for hours and no matter your endurance levels there comes a time when all you want to do is kick off those heels and join your friends and family on the dance floor. Do just that. Pack yourself a nice pair of flats, when the time comes don't hesitate to switch, and continue enjoying your day!
7. Take a moment for you.
Your wedding day can be quite overwhelming. Your families are all in the same room, as are your friends, everyone wants to speak to you, you are the center of attention. It's important to take a moment for yourself, individually. You will as a couple be speaking about your wedding day for many years to come, however, it's important to be present within your own mind and take everything in. Take a few moments when you can to really embrace the day, look at your new husband or wife and be grateful for everything around you.
It's easy to forget to drink water on your wedding day, especially with early morning champagne popping, Pimms on arrival to your reception, wine through your wedding breakfast and countless guests willing to buy you drinks! Caffeine will also dehydrate you more so consider staying clear of coffee and tea. Your 2 litres a day quota might be long forgotten, but do try and stay hydrated and you'll have more energy, be in a better mood, prevent headaches and take the edge off any post-wedding hangover.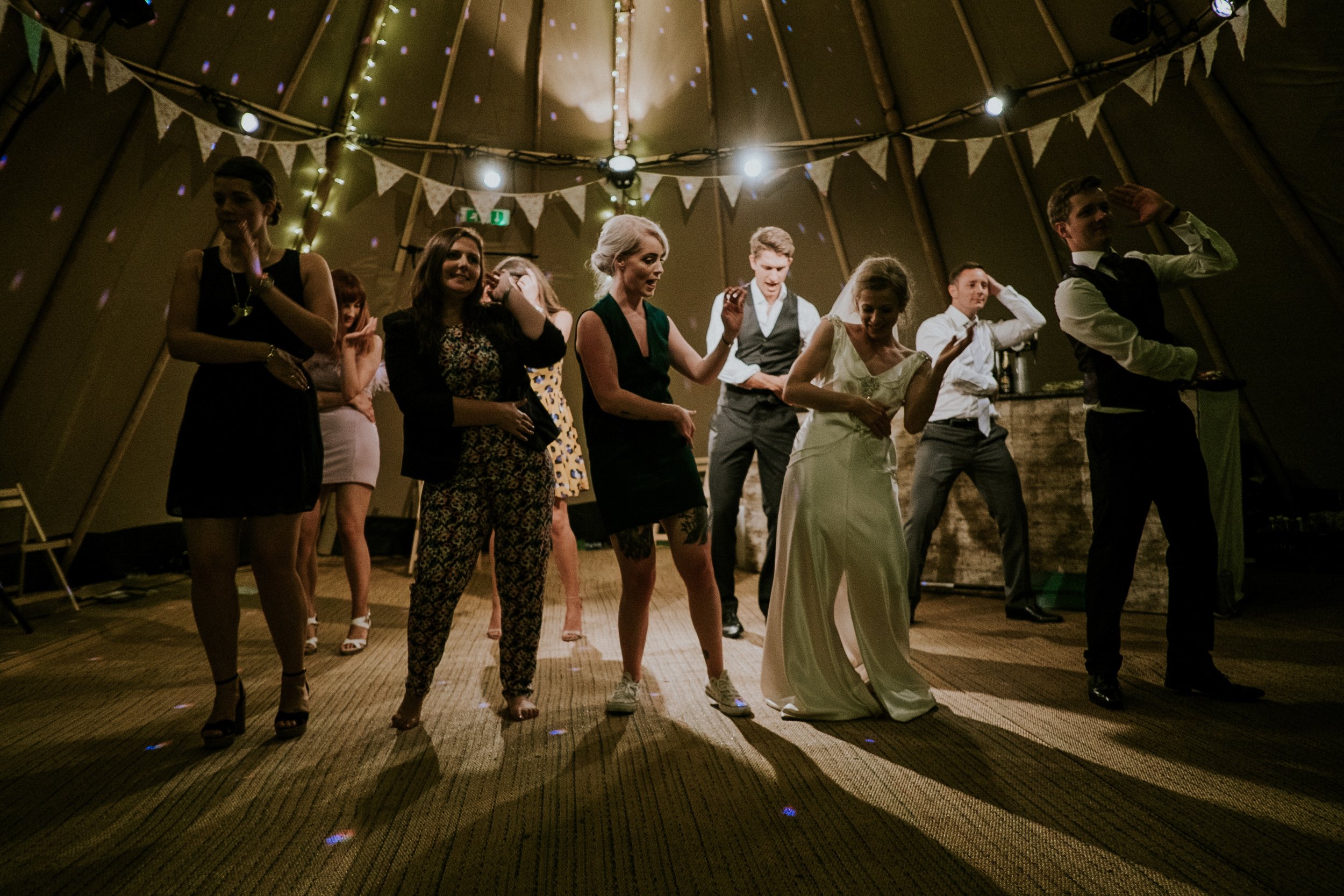 9. Let go, and enjoy yourself.
Try and not take everything too seriously. You've spent a lot of time planning today but if you let go now and just enjoy it for what it is you'll open yourself up to have a whole bunch of fun and really enjoy yourself! Create a playlist for the morning, sing and dance with your friends, laugh until your cheeks hurt, dance until you can't stand anymore, and wrap yourself entirely in the amazing, unique whirlwind that is your wedding day.